August 18, 2013 - Monthly 3.0/3.5 Doubles Tourney
Sunday Morning Session -- 3.0 & 3.5 Doubles
(Not as many pics this month since our photographer played in the tourney.)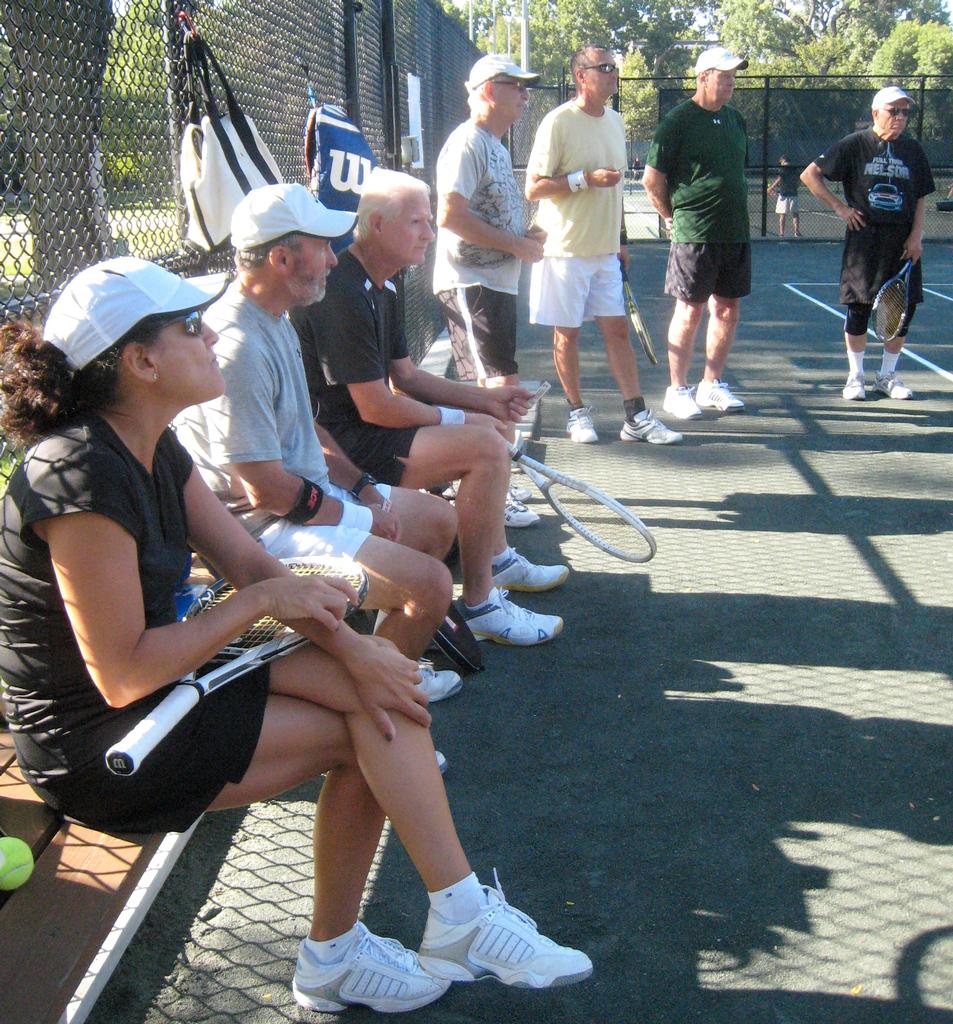 Participants take in the Opening Ceremonies.
Gloria Gallovich, Carl Peterson, John Fruhwirth, John Boyce, Jim Galus, Jerry Wojtalewicz, and Ed Trandahl.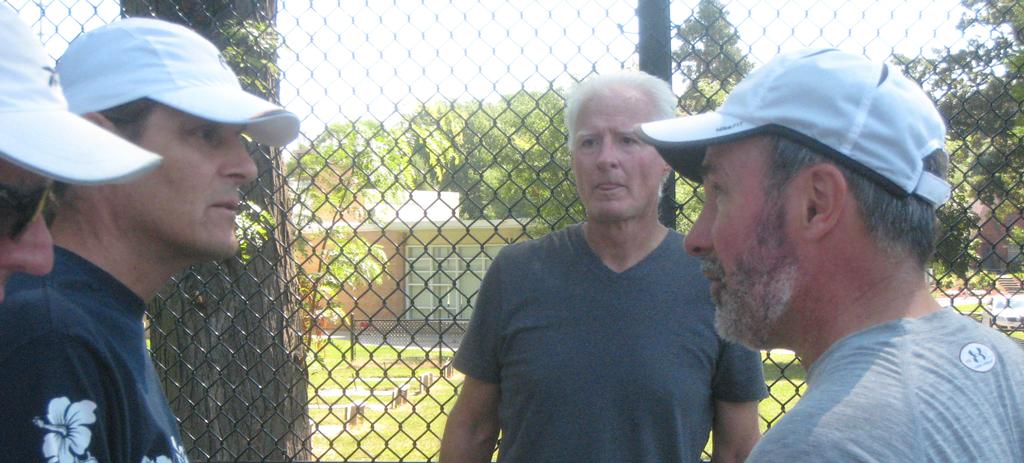 Gary Carlson tries his MacEnroe outburst ploy to get Carl Peterson to back down on a line call. Actually, I don't know why this looks so intense, it was a friendly exchange of information.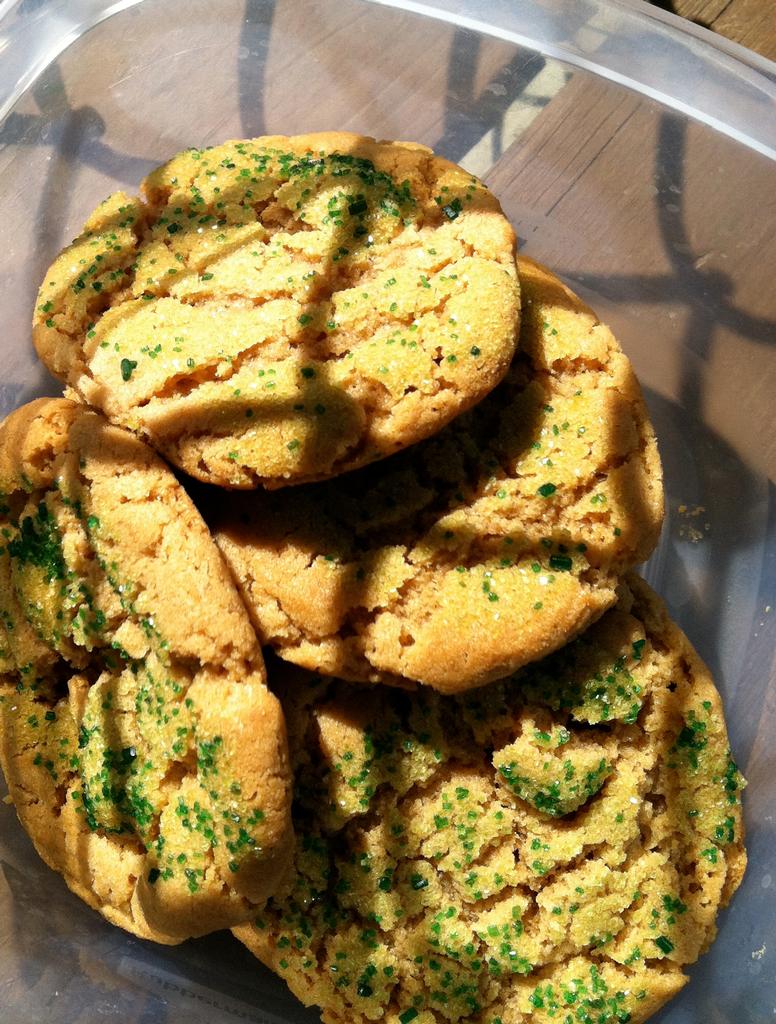 These are last month's Peanutbutter cookies.
Not pictured: This month's Oatmeal-Raisin cookies.
Thanks Mary!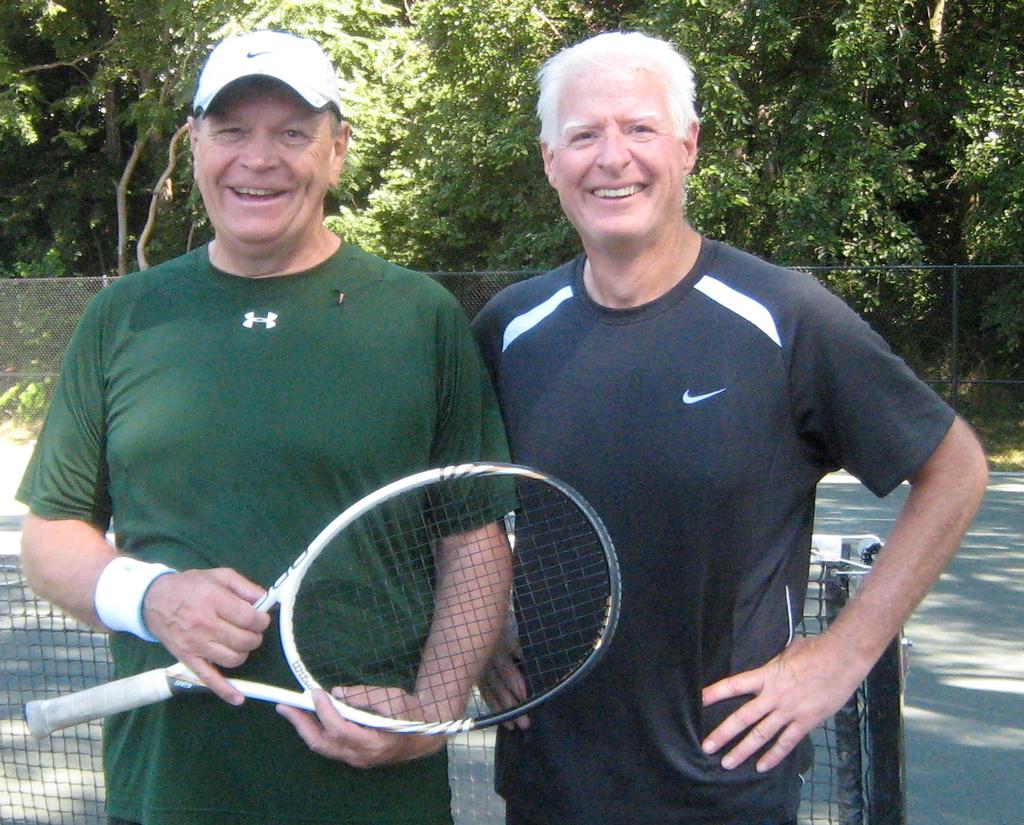 Jerry and John give us a smile after play was completed.
Hayes and Gloria give us a smile after play was completed. What's with John trying to be in every picture?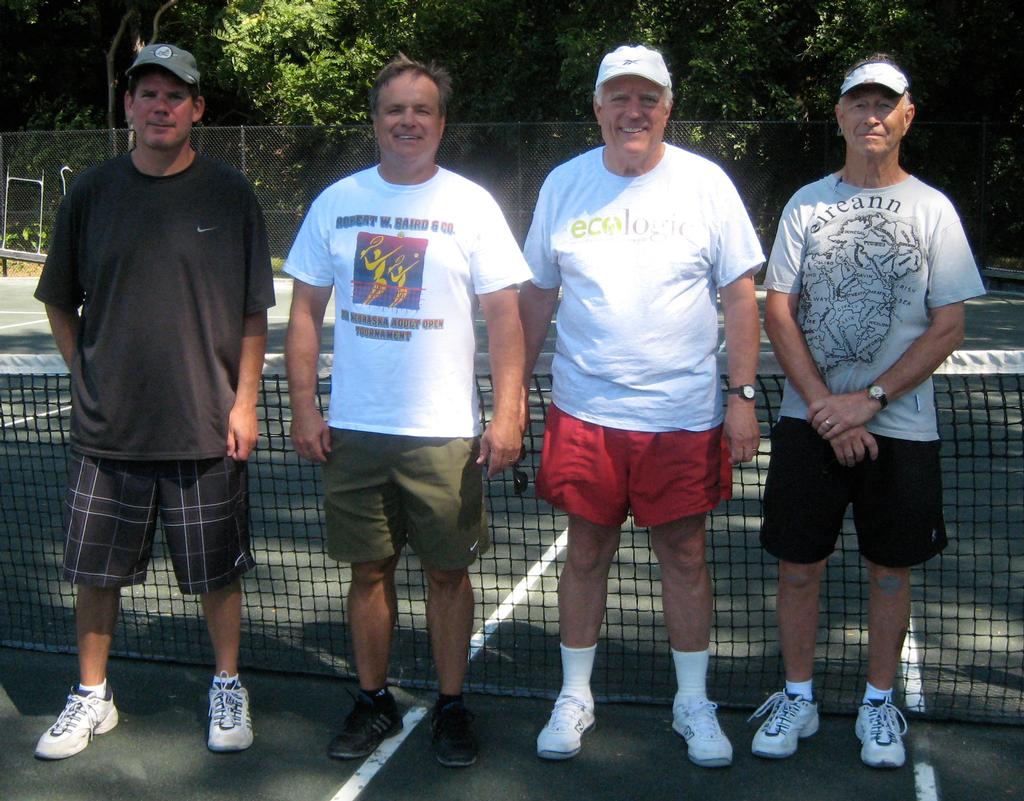 Finishers on Court 1: Hayes Kennedy, Nick Harlow, Bob Rose, and John Boyce.
John was the first place finisher on court 1 winning 11 out of 12 games.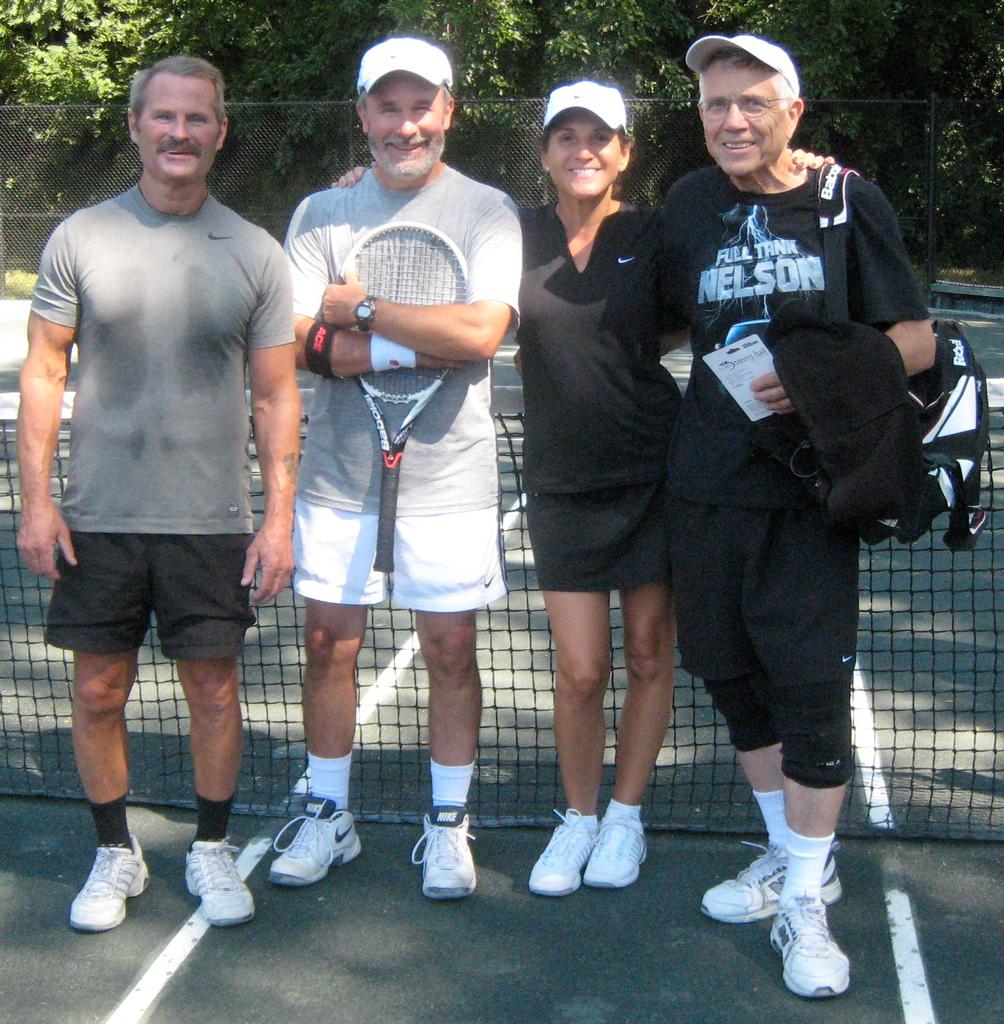 Finishers on Court 2: Terry Fuller, Carl Peterson, Gloria Gallovich, and Ed Trandahl.
Carl won a sigles tie-breaker with Terry Fuller to determine first and second place finishers on court 2.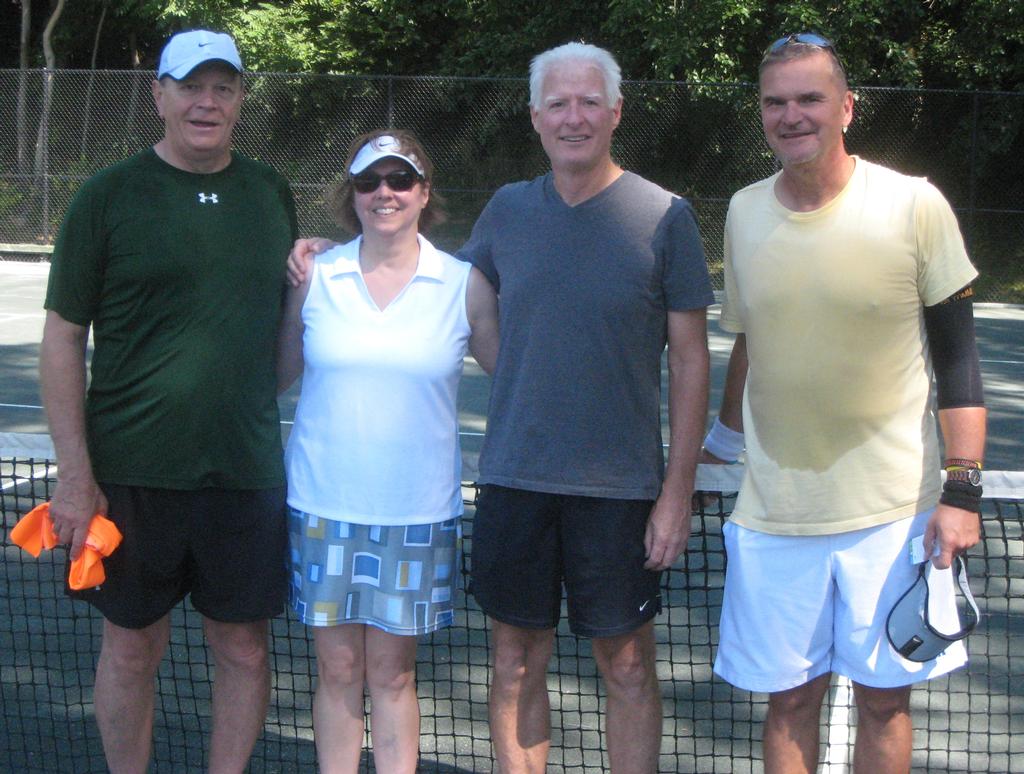 Finishers on Court 3: Jerry Wojtalewicz, Mary Stultz, John Fruhwirth, and Jim Galus.
On the closest contested of the three courts, Jim Galus eked out a 1-game lead to win the court.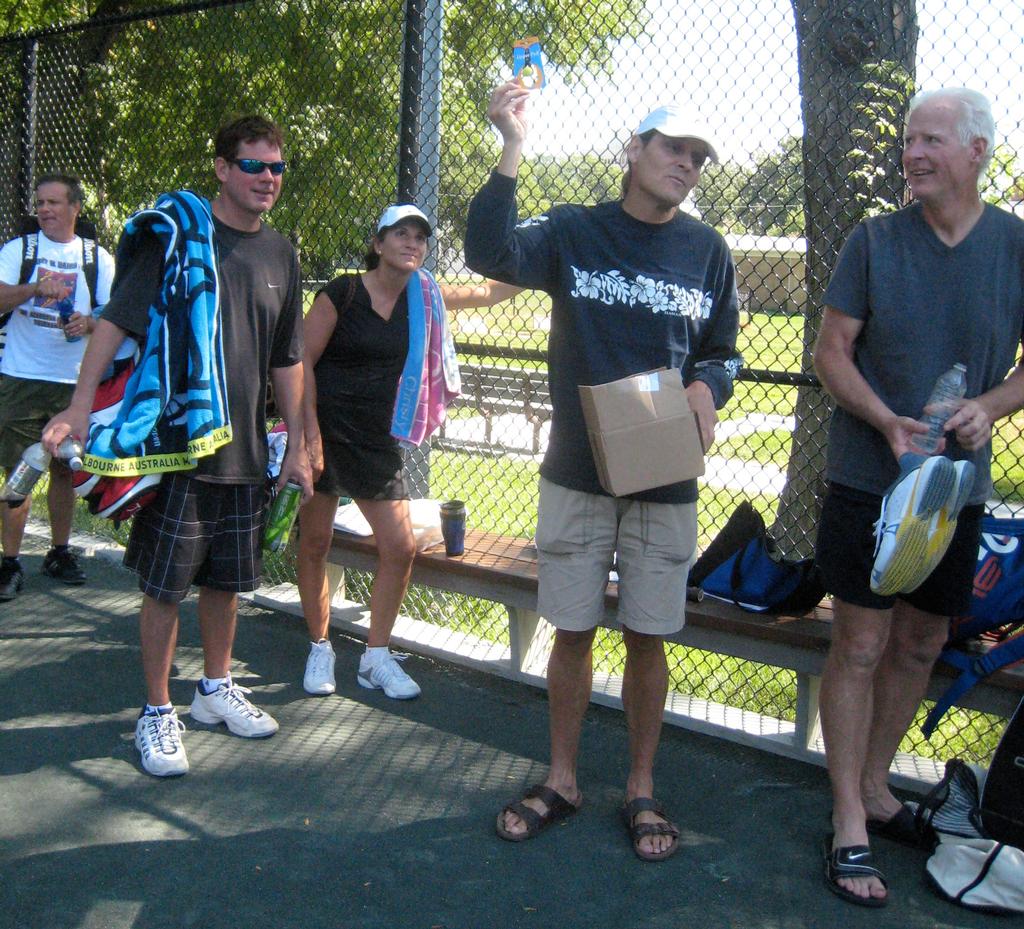 But wait ... there's (fabulous) prizes!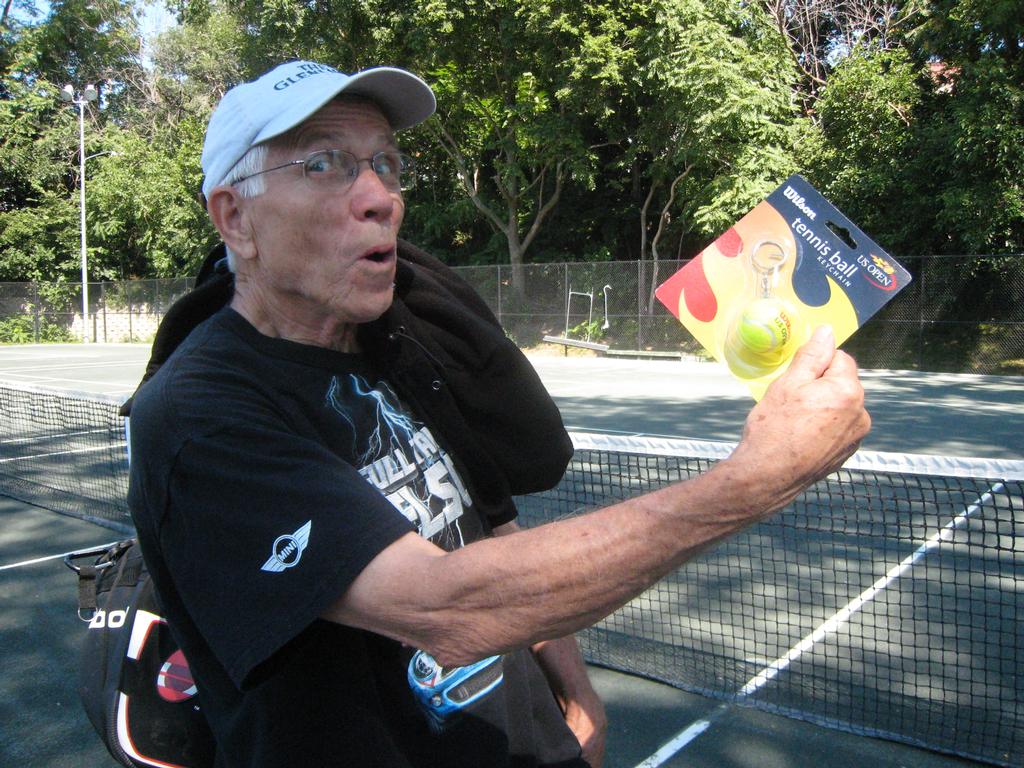 Seriously! The prizes are that fabulous!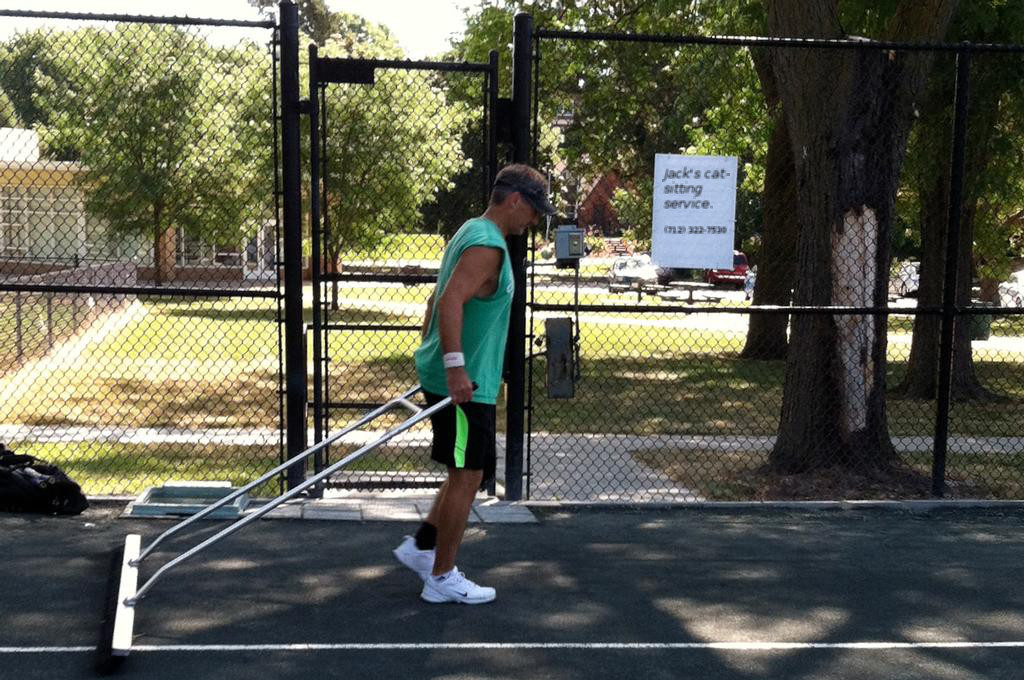 Of course, it always ends with sweeping.

Yes, it's another picture from last month. Just another example of your O.C.C.A. doing our part to reduce, re-use, and recycle pixels.