July 28, 2013 - Monthly 3.0/3.5 Doubles Tourney
Sunday Morning Session -- 3.0 & 3.5 Doubles

Participants
Back row: John Fruhwirth & Jim Wilson
Second row: Jeri Grachek, Ed Trandahl, Gary Carlson (Assistant Organizer), Rick Behrens, John Wilmarth
Front row: Nick Harlowe, Terry Fuller, Steve Abariotes, Jack Mallett (Tourney Organizer), Mary McAlpine, Tim McAlpine

Mary Stultz assisted Jack in running the tourney and was our photographer. She also provided ...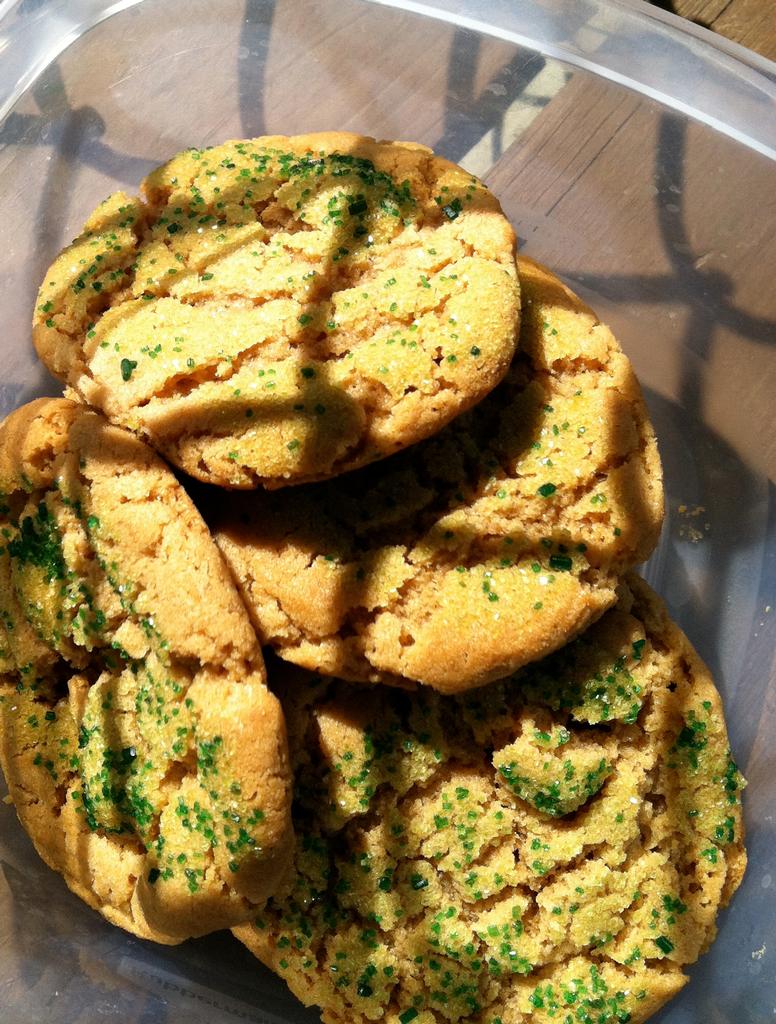 Peanutbutter cookies! Yum.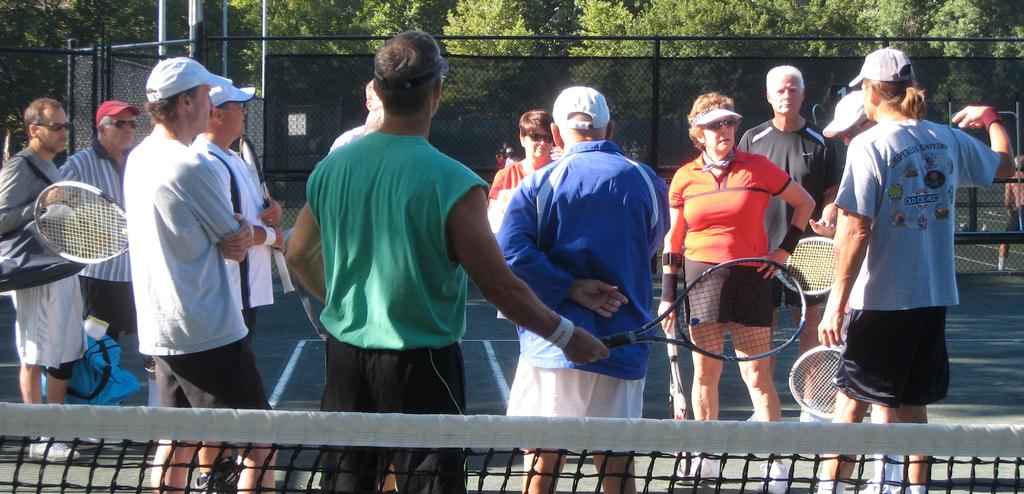 Instructions on the format, explaining the Photograph Usage Release Form, and discussing the finer points of Personal Liability Law.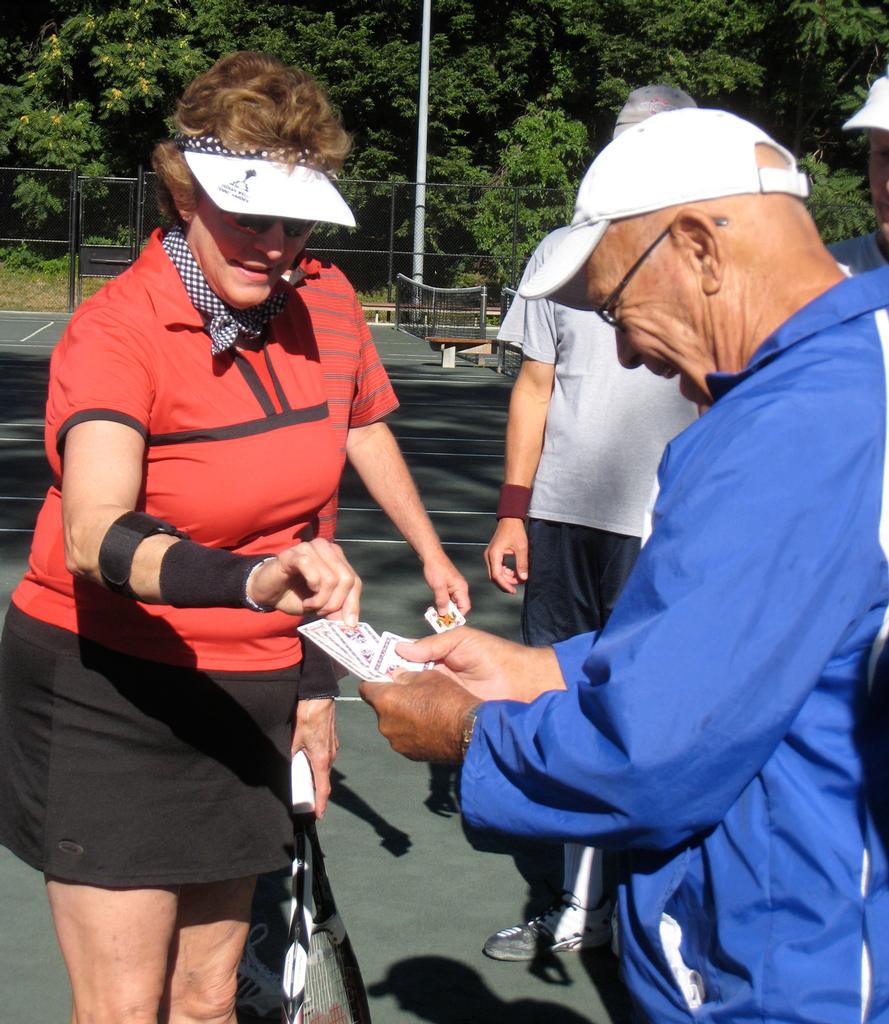 Drawing for the inital court and partner assignments.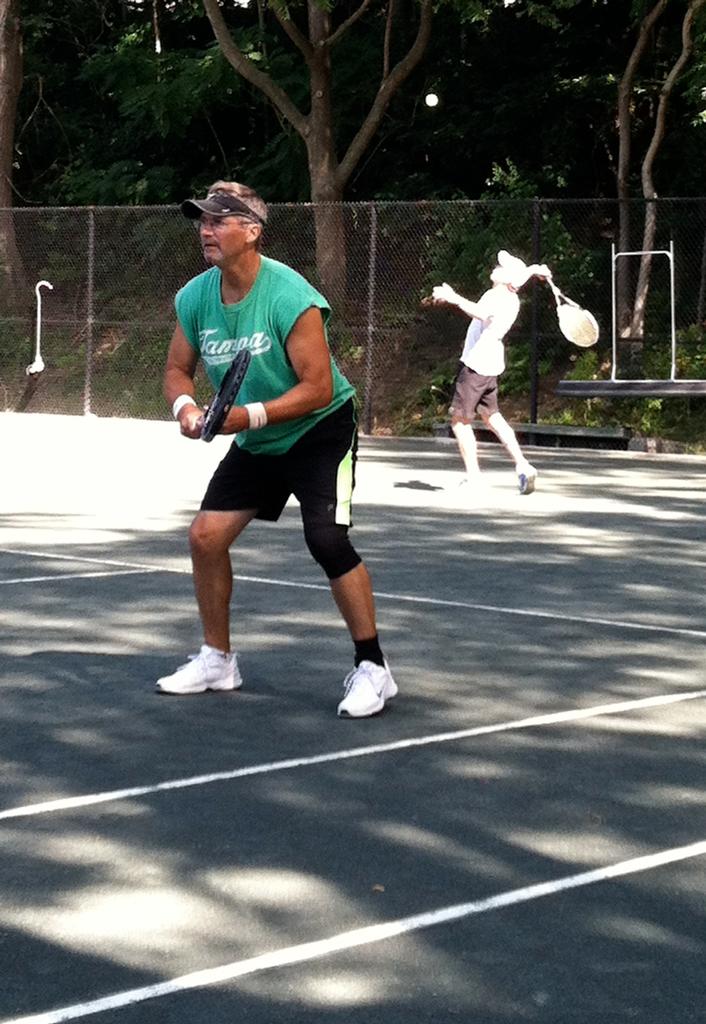 Rick Behrens ready, Gary Carlson assumes his phantom form to serve.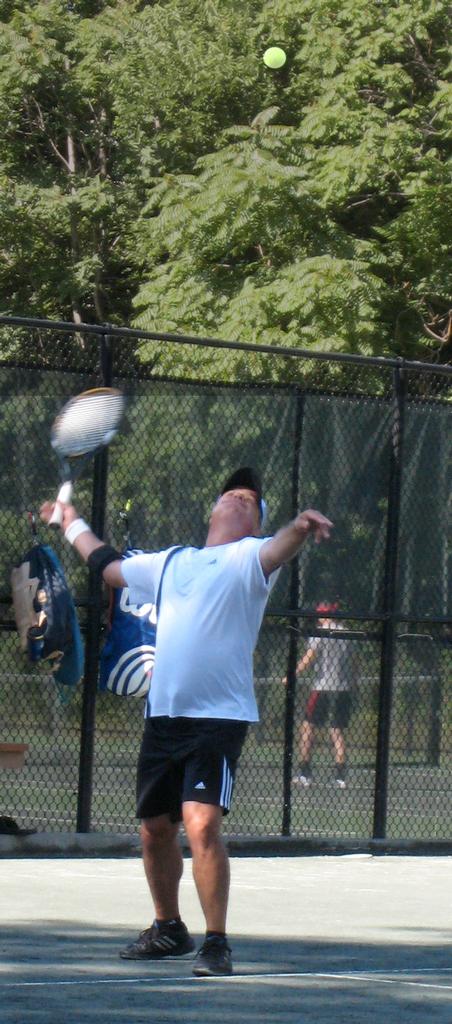 Nick Harlowe serving.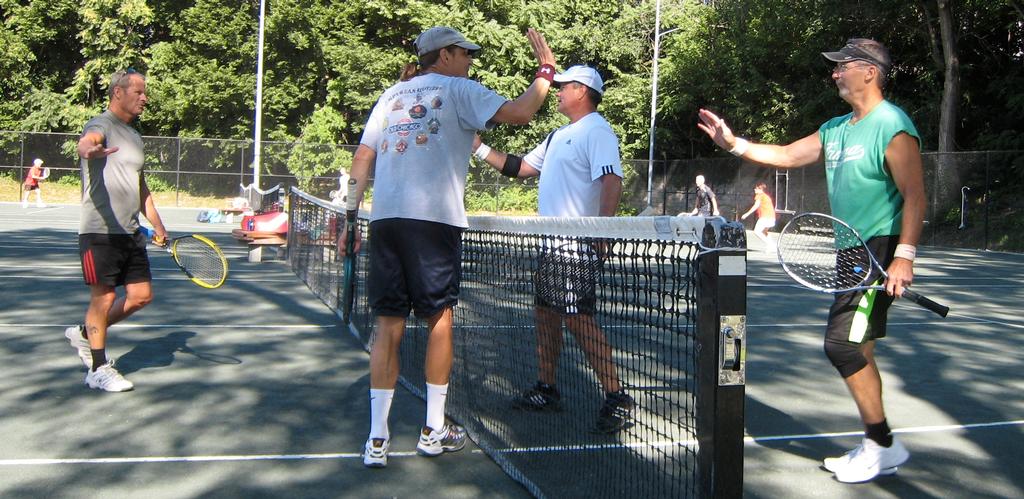 Second round completed on court #1.

So the Pope, a parrot, and John McEnroe walk into a bar ...
Actually: Explanation of the change in format for the second hour.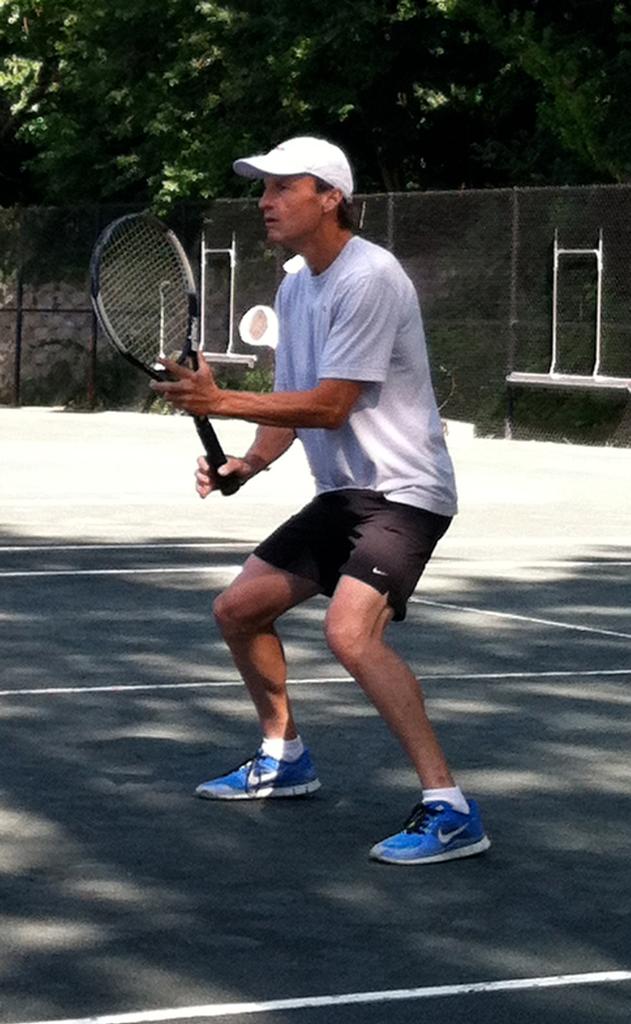 John Wilmarth ... ready.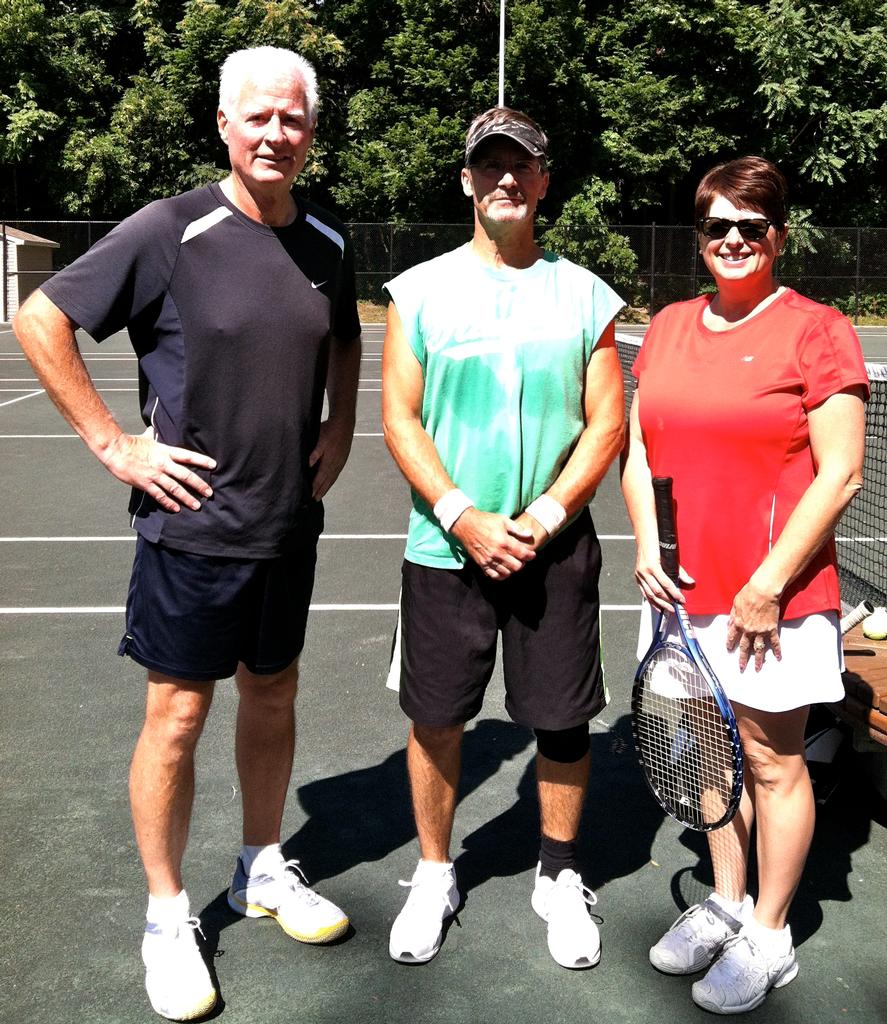 Winners on each court. John Fruhwirth - Court #3, Rick Behrens - Court #1, Jeri Grachek - Court #2.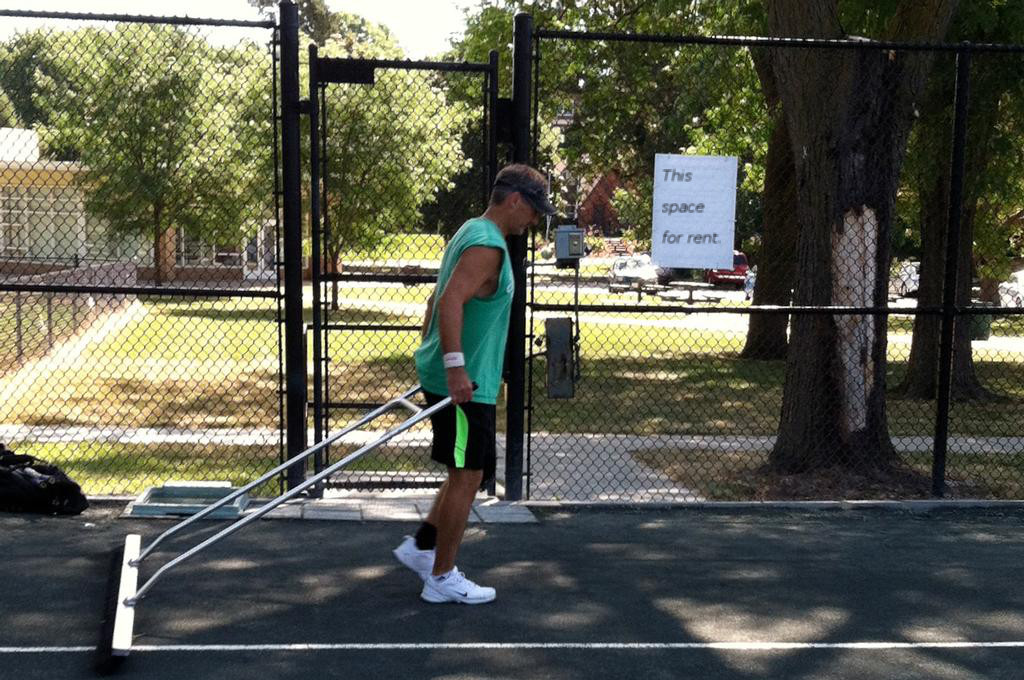 It always ends with sweeping.