July 27, 2013 - 4.x Monthly Doubles Tourney
Saturday Afternoon Session -- 4.0 & 4.5 Doubles

Play in progress. Jim Lang and Robin Mayo on court #2, Mike Seaton in background.

Play in progress ... kind of: Mark Beiting performs his famous levitating ball trick on court #3.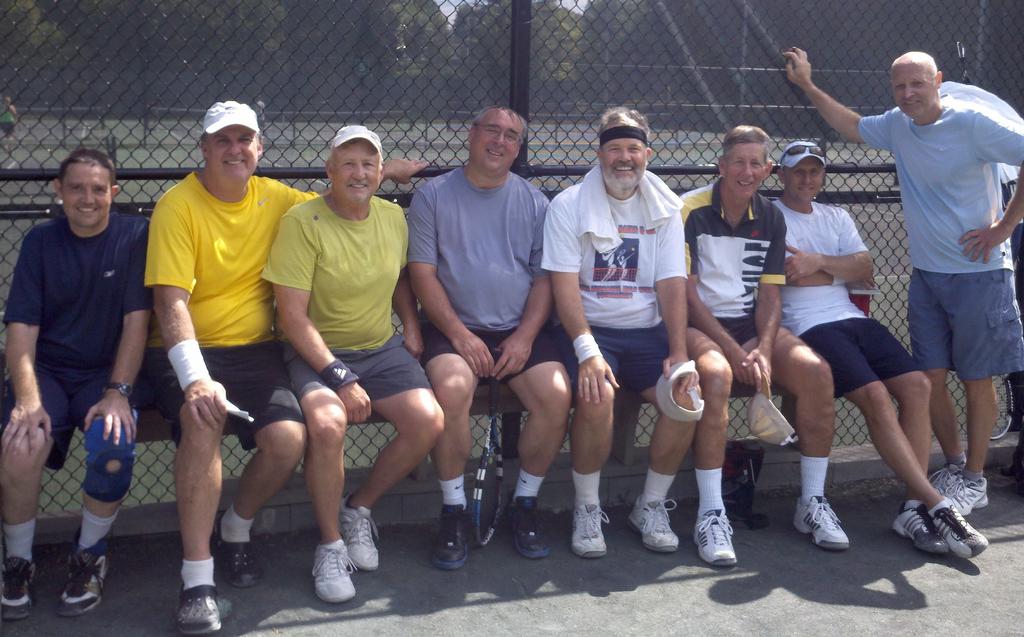 Participants: (L to R) Keith Nielson, Mark Beiting (organizer), Mike Deal, Clark Thompson, Bill Stephens, Robin Mayo, Aric Wenzl, and RickCrowl.
Not shown: Heather Blumel, Jim Lang, Pete Jones, and Mike Seaton.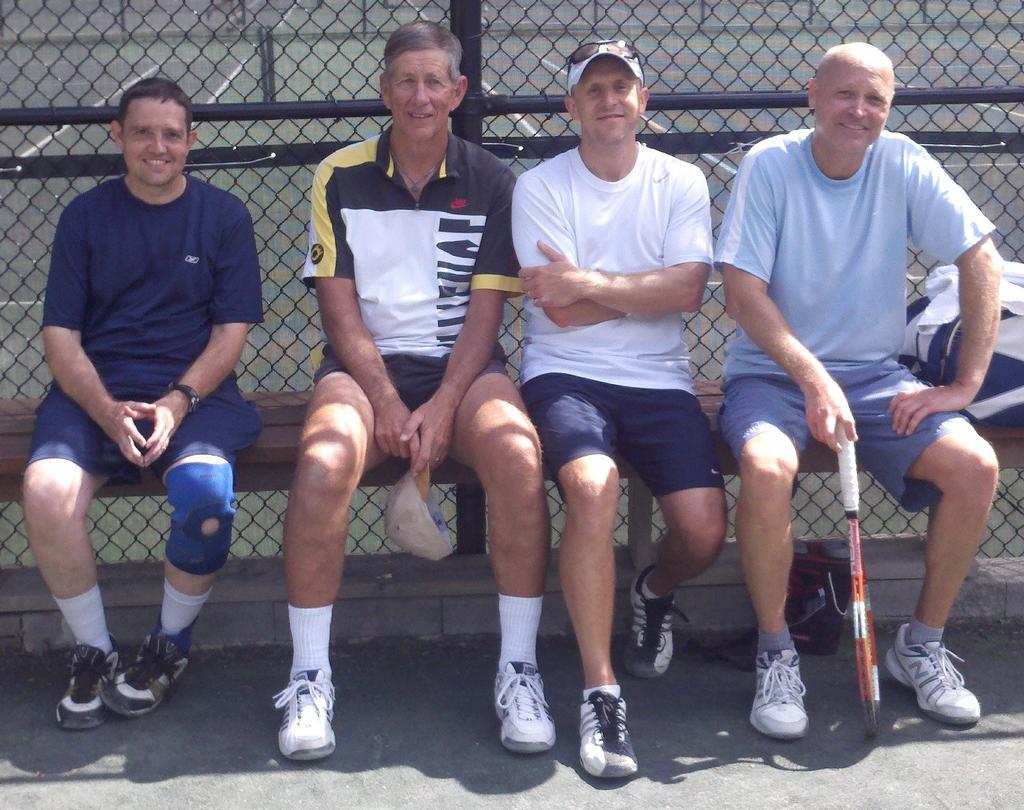 Tourney winners: Keith Nielson, Robin Mayo, Aric Wenzl, and Rick Crowl.